Aggressive & Effective Attorneys
Extreme DUI
Phoenix Extreme DUI Attorney
Understanding the Charges Against You
Driving under the influence is a serious criminal offense in the state of Arizona. DUI accidents account for a large majority of the serious and fatal car accidents that occur throughout the Phoenix metro area.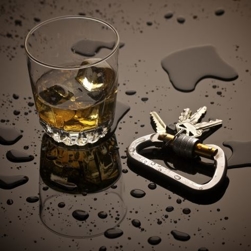 When a person drives under the influence of drugs or alcohol, he or she has a much greater chance of causing an accident. When a driver's BAC reaches 0.15% or higher, their chances of causing a serious or fatal accident double. It is for this reason that law enforcement takes these cases so seriously.
When Does a DUI Become an Extreme DUI in Arizona?
Any person found with a BAC of 0.15% or higher, who has operated a moving vehicle within the two hours prior to their arrest, will be charged with extreme DUI. According to the Arizona Revised Statutes 28-1382, extreme DUI is an incredibly serious class 1 misdemeanor offense that can result in a number of legal consequences.
Arizona Penalties for Extreme DUI
For a first time Extreme DUI offense, the driver can face penalties such as:
30 days in jail
Estimated $2,500 in fines
Community service
3 years probation
For subsequent offenses, the penalties may be enhanced with higher fines, jail time, community service, and more.
Additional Factors That Affect Penalties
Even if it is the driver's first DUI offense, you may face enhanced legal penalties even if:
There was a minor in the vehicle
If the driver caused the accident
If they had any prior DUI/criminal convictions on their record
Superior Legal Defense from Our Phoenix Team
In order to protect yourself during the legal process, it is important to retain the services of an attorney who has a thorough understanding of Arizona law, and who has successfully defended countless clients charged with an extreme DUI offenses. Attorney Anthony Knowles has been working in the criminal justice system for 20+ years and has vigorously defended thousands of clients charged with driving under the influence.
As a former police officer, Mr. Knowles can inform you of the best way to talk to and deal with law enforcement. Furthermore, his prior experience has given him an inside knowledge as to how the state will build its case and prosecute you in court. Attorney Knowles is 100% committed to building a strong defense, fighting your extreme DUI charges, and aggressively contesting the prosecution's case against you. Their firm will ensure that every client receives the personal attention, time, and effort it takes to properly contest these serious charges.
Protecting You Against Serious Penalties
If you have been charged with extreme DUI in Phoenix and are facing with felony penalties, do not give up and put yourself at risk for criminal conviction. Anthony Knowles is truly committed to fighting your criminal charges and helping you overcome this difficult time in your life. Contact his firm today to learn how they can help you!
Knowles Law Firm, PLC offers experienced DUI defense representation to clients in Phoenix, Tempe, Mesa, Gilbert, Chandler, and Scottsdale who have been charged with Extreme DUI.
Assault-Domestic Violence, Disorderly Conduct Dismissed
Client charged with Assault-Domestic Violence, Disorderly Conduct
CASE RESULTS
Criminal Defense
Disorderly Conduct with Weapon Reduced to Misdemeanor

DUI Dismissed

Theft of Means of Transportation Not Guilty
Meet Our Team
Experienced Attorneys Dedicated to Your Best Result
"We owe you Knowles. They are Arizona's top DUI attorneys."

- Thomas Mello

"Very professional, friendly and knowledgeable, ready to answer any questions and were just a helping hand during harsh times."

- Former Client

"Right away they found an error made by the prosecution and were able to get a significantly better plea offer."

- Former Client